Now Hubly can help you get even more done with this latest improvement to Workflow Automation Rules!

With this update you can also select Tags when setting up the
Add or Remove Stream/Tag Rule
, which will add (or remove) a client to the Tag in Hubly as well as in your CRM.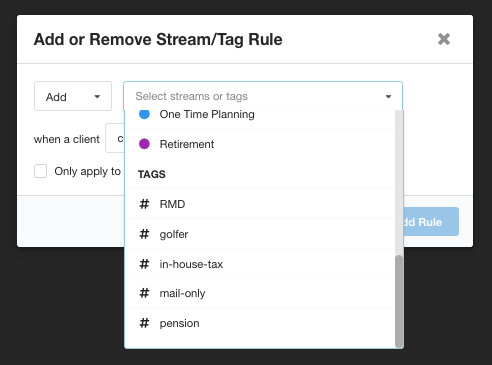 Whether you're setting up a new automation rule, or editing an existing one, we know that this update will save you time and eliminate manual rekeying work in your Hub.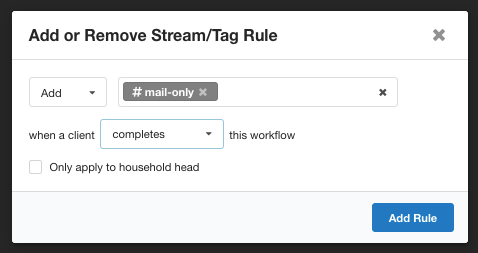 Don't forget to
leave your feedback
and let us know how we can continue to improve your experience in Hubly!